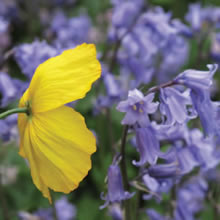 Colour And Light
In this workshop we investigate natural light quality, colour temperature; psychology of colour, types of colour relationships, tones, hues, shades; use of monochrome in photography. After lunch, you have a session with the tutor to take 'colourful' shots in and around Westhope's grounds, practising techniques and tips covered earlier. There is a summary and recap at
the end. This workshop is suitable for cameras, iPads or smartphones.

This workshop is suitable for both beginners and improvers.

A picnic lunch will be provided.
Date
Tuesday 19th October
Tutor
Brian Anderson
Time
10.00am - 4.00pm
Ref
2887
Fees
£65
One Terrier Loyalty Paw - more info